EUREKA! KICKS OFF THE HOLIDAY FESTIVITIES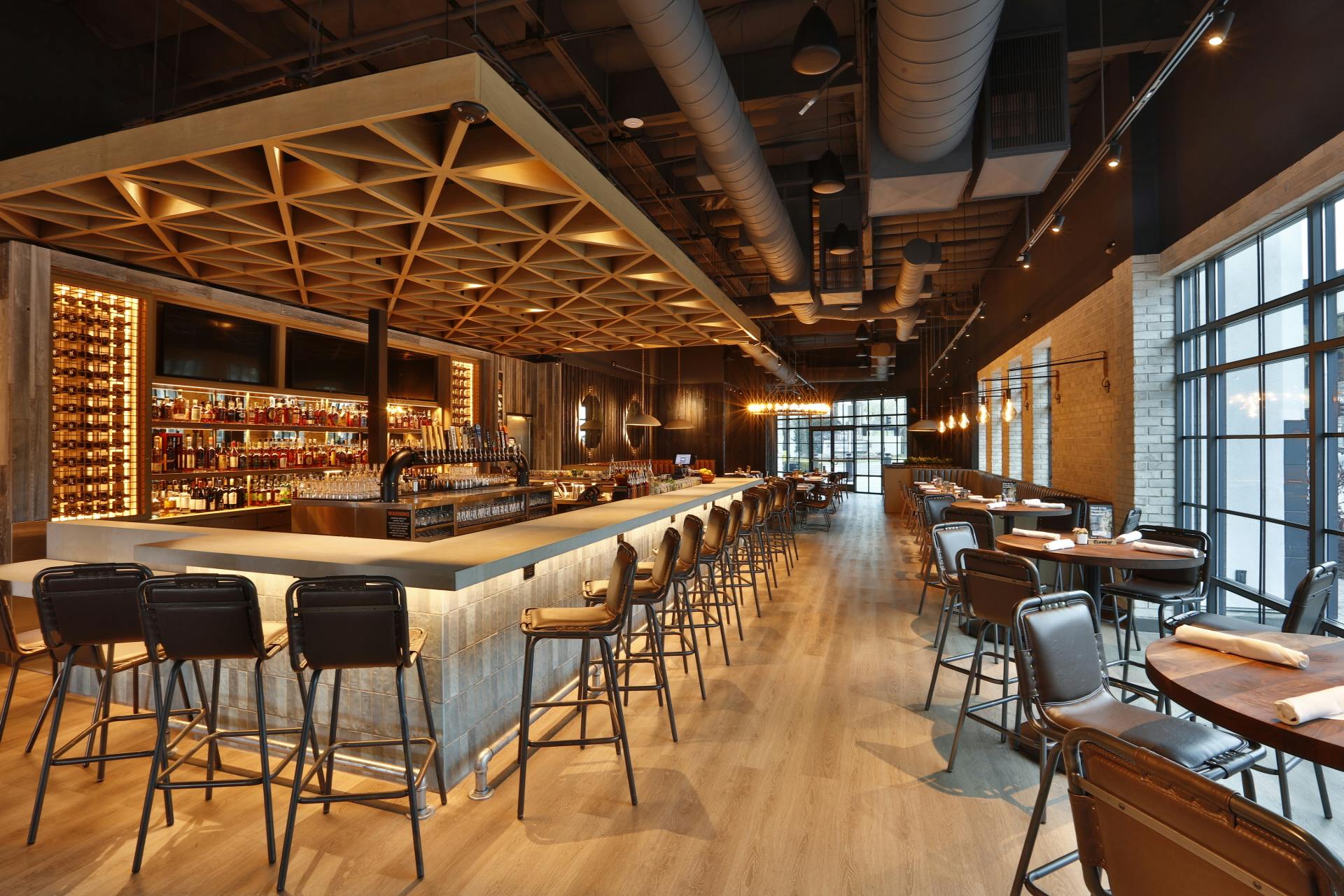 DRINKSGIVING
Eureka! is making spirits bright with holiday celebrations for all. Whether guests are celebrating "Drinks"giving with Eureka!'s mouthwatering late night Hoppy Hour specials, cheersing with colleagues while sipping their seasonal favorite cocktail, the Gingerbread Man Old Fashioned, the mouthwatering restaurant is a great dining destination for this holiday season.
Eureka! is giving guests an opportunity to escape the pre-Thanksgiving madness with "Drinks"giving late night hoppy hour. In celebration of everyone being back in their hometowns, Eureka! is featuring amazing food and drink specials on Wednesday, November 22 from 9pm to close. We can all be thankful for the Eureka! American Cheeseburger, Mac N Cheese Balls, Truffle Cheese Fries, the Wild Child cocktail with vodka, watermelon, mint, lemon, aloe, rosé, and habanero salt, and other libation specials. 
Gingerbread Man Old Fashioned
The scratch kitchen and craft bar is bringing back the Gingerbread Man Old Fashioned. This one-of-a-kind holiday cocktail features Old Overholt Rye Whiskey, house-made Gingerbread Syrup, Douglas Fir Liqueur, chocolate bitters, Angostura bitters and garnished with candied ginger. In true Eureka! fashion, the classic and traditional Gingerbread Man Old Fashioned cocktail provides a fun and delicious twist to Holiday outings just in time to make spirits bright. Run, run as fast as you can to enjoy this cocktail starting on December 6.
Eureka! is also offering the perfect pairing for the holidays with a Holiday Whiskey Dinner experience. Guests can enjoy an exclusive four-course pairing meal to discover a new favorite whiskey. First course starts with the delicious Mac N Cheese Balls being paired with WhistlePig 10 Year Rye, followed by the Spinach Artichoke Dip with a Westland Single Malt, a choice of Eureka! American Burger or Fresno Fig Burger with either the Old Elk Cask Strength Wheat Whiskey or Four Roses Single Barrel Bourbon (depending on your Eureka! restaurant) finished with the Bourbon Barrel Cake paired with Russell's Reserve Gingerbread Man Old Fashioned. 
Gift Card Promo
The fun continues with the chance to treat yourself and treat others, Eureka! is offering a gift card promotion! Starting on Monday, November 20, purchase a $50 gift card, receive a $10 bonus card or purchase a $100 gift card, and receive $30 in bonus cards.  The bonus cards are eligible for redemption from January 1 to March 31, 2024.
 For more information visit Eureka! on Facebook and Instagram.