Hopdoddy Burger Bar
Last month, my family and I went on vacation to various parts of Arizona checking out the culinary scene, college life, and everything in between. We visited friends, went horseback riding, and went on a jeep tour. One night after a long day we happened upon a restaurant called Hopdoddy Burger Bar. I liked the sound of it because it's sounded customized and I figured perhaps I could get an adult beverage there. I was correct!
The restaurant is conveniently located in a shopping center and easy to find. Parking is right in the front and super convenient if you have a gaggle of kids like we do. The ambiance was very nice. It was a bit industrial with lots of blond wood and low lighting and no wall in front of the kitchen.  The booths were particularly awesome – comfy benches, high but with foot rests.  The beautiful bar has them, too.
Ordering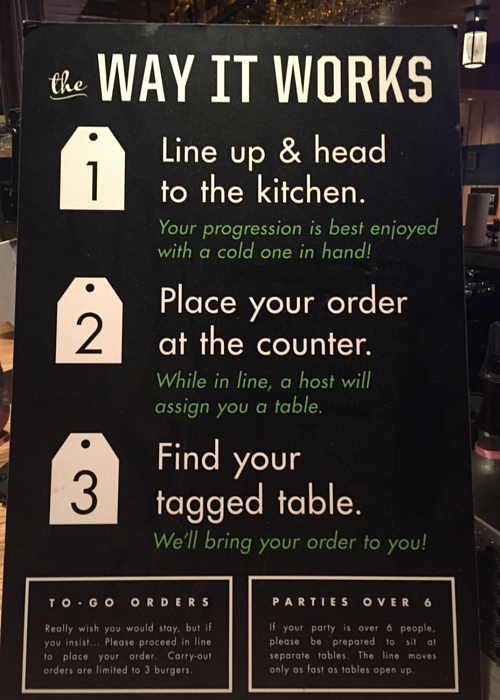 Ordering is a cinch. There is a sign-up front that tells you exactly what to do. Step 1: Head to the kitchen. Step 2: place your order. Step3: Find your tagged table and they bring your order to you.
Cocktails
The first thing we did was order a drink. Yes, even moms need a mild drink every now and then too so I chose the Doble Fina Margarita. I loved the black lava salt on the rim. If you want something different they have a list of signature cocktails as well as a full bar!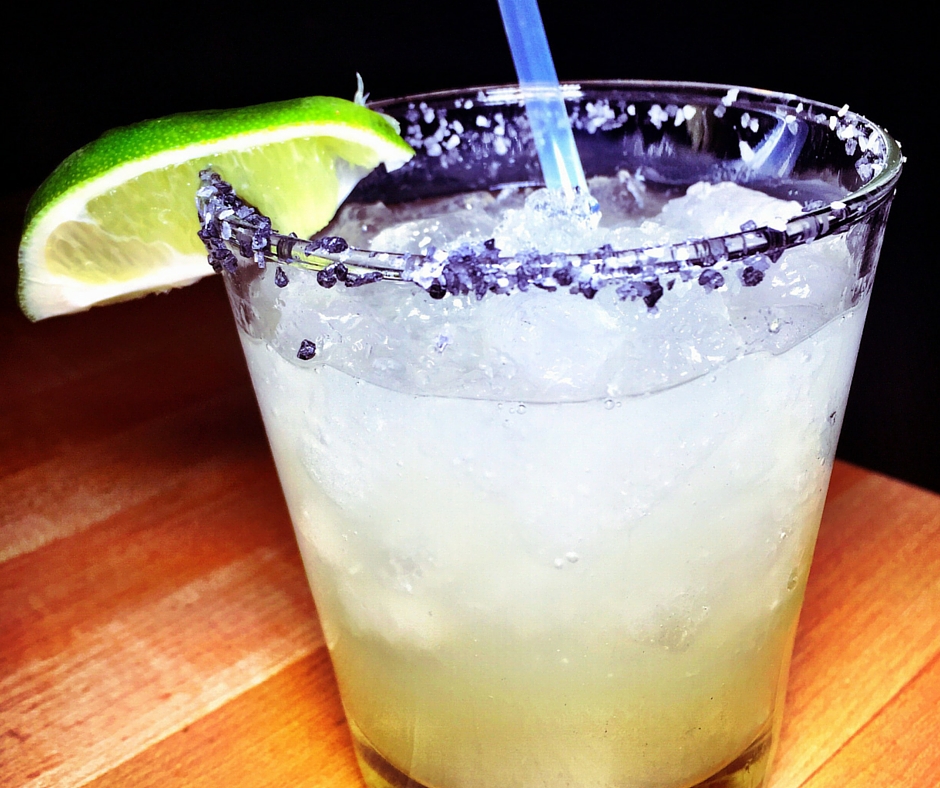 The kids chose some delicious shakes. A Nutella & chocolate pretzel flavor and caramel and sea salt shake. It's sort of dessert before dinner but hey, when you are on vacation anything goes!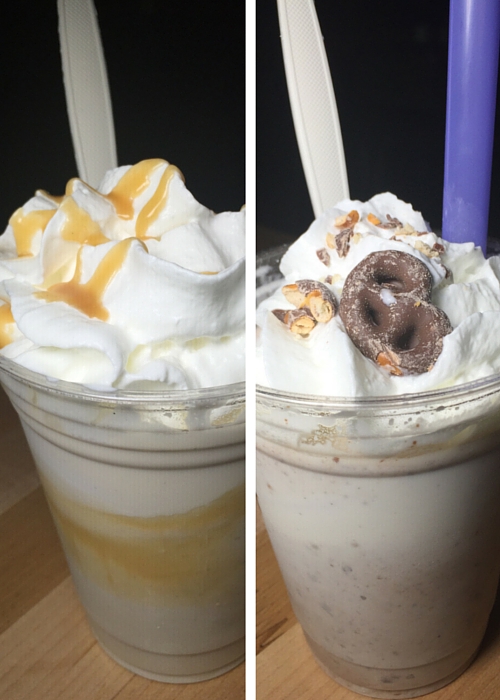 Appetizers
We are a french fry family and love it when fries are offered as an appetizer .They are so versatile and can be dipped in most anything. So we chose Truffle fries and fries with chili con queso. I could have spread the truffle sauce on my burger it was so delicious.
Gluten- Free
Half of my family eats gluten-free and while I don't I have become accustomed to eating gluten free when we dine out. Fortunately, Hopdoddy Burger Bar has these amazing gluten-free buns so my family did not have to eat a lettuce wrapped burger.
mY oldest son ordered the EL Diablo:  Angus Beef, Tillamook Pepper Jack, Caramelized Onions, Habanero and Serrano Chiles, Salsa Roja, Chipotle Mayo, Red Leaf Lettuce, and Beefsteak Tomato.
The beef comes from HUMANELY RAISED COWS, never, ever given growth hormones or antibiotics and they grind everything in-house daily.
My husband ordered the goodnight/good cause burger. $1 is donated to LONE STAR PARALYSIS. Tillamook Cheddar, Hickory BBQ Sauce, Caramelized Onions, Sliced Jalapeno, Hickory BBQ, Sassy Sauce, Red Leaf Lettuce,  andBeefsteak Tomato make this burger the best in the west

I chose to steer away from meat (no pun intended) and I ordered the Ahi Tuna Burger. I loved how it was seared to perfection. It came with Sushi-Grade Tuna, Sprouts, Teriyaki, Honey Wasabi, Nori Chips, Pickled Ginger, Mayo, Red Leaf Lettuce, White Onion, and a Beefsteak Tomato.
At the end of the night as we were leaving we came across this awesome selfie stick. While we didn't use it, I still thought it was a brilliant idea for any restaurant to have and all other restaurants should follow their lead. Imagine how much fun that can bring to your Instagram account?
For more information visit Hopdoddy on facebook and on twitter.