Restaurants With Patio Dining At South Coast Plaza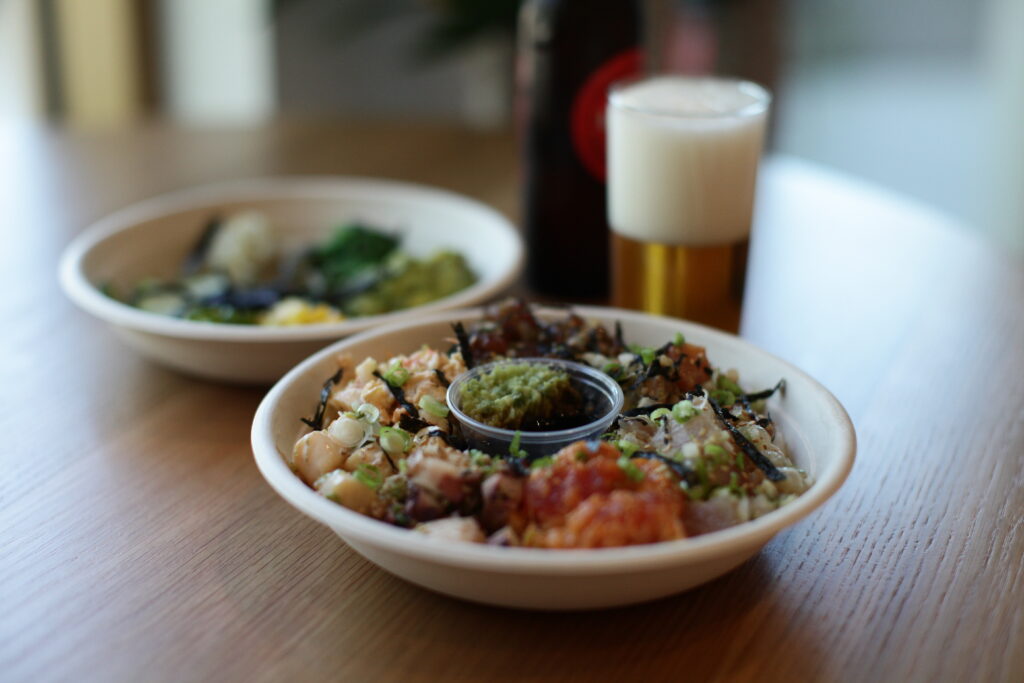 South Coast Plaza currently has 17 restaurants open for patio dining or takeout/curbside pickup (listed below).  In addition, some special events are coming up today through Saturday.
POKE POP-UP AT THE HALL TODAY
Chef Amar Santana has been playing with poke.  And the results are pure Santana:  bold and flavorful with unexpected touches and generous portions.
Join Amar and partner Ahmed Labbate on Thursday, July 23 for a poke pop-up at The Hall Global Eatery from 11:30am-6:30pm.  Amar's renditions of the Hawaiian classic include ahi, albacore, salmon, octopus, spicy tuna, king crab and bay scallops. Poke bowls, with sushi rice are topped with guest's choice of three, five or the mega bowl of all-seven pokes. Add up to five unique garnishes and fresh wasabi.
Bowls start at $13.  Available for takeout or seating on the Hall's serene patio with social distancing in place.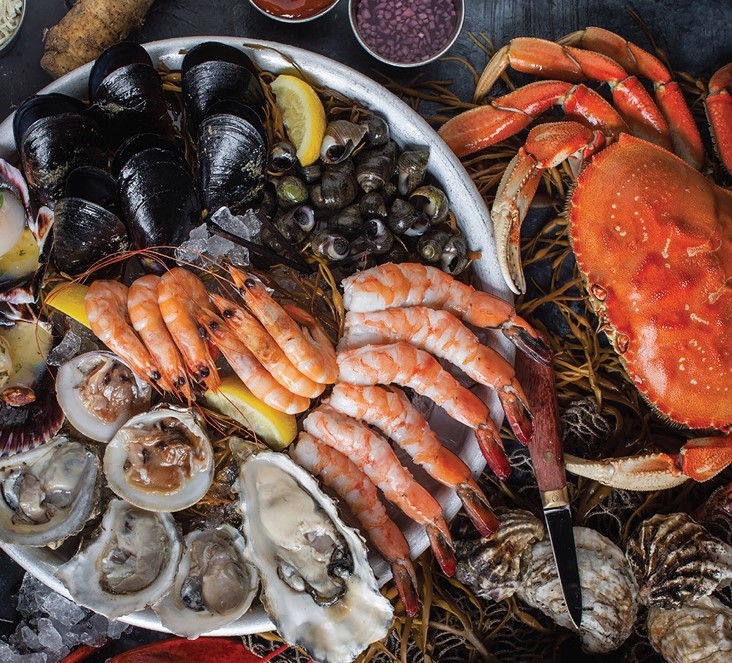 WATER GRILL'S MARKET SALE
Back by popular demand, Water Grill's Saturday market takes place in the private dining rooms. It includes a bountiful selection of fresh seafood, shellfish, dry-aged steaks, produce, groceries, clam chowder, BBQ shrimp kits, mac n'cheese kits, wine and takeout cocktails.
Saturday, July 25, 9am-3pm (8:45am for seniors) with social distancing and concierge shopping—only staff handles product.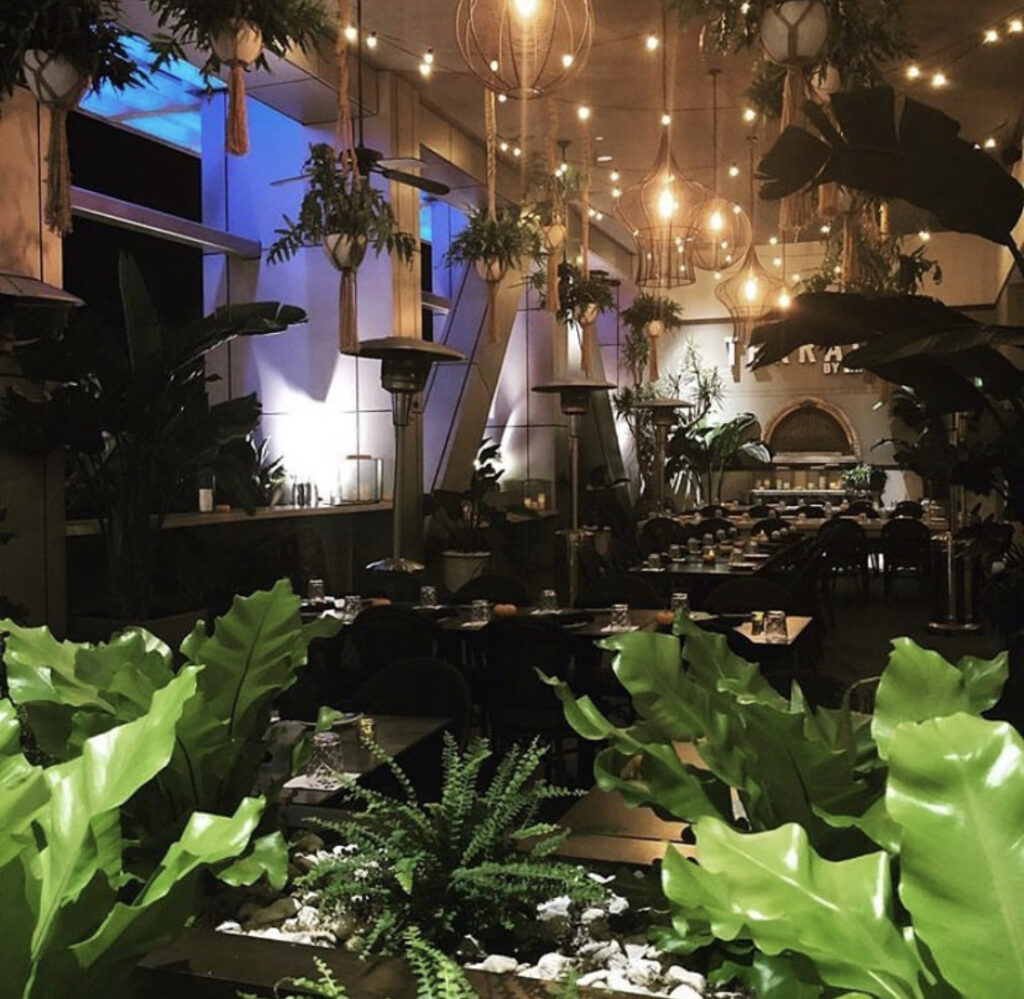 SECRET CHEF'S MENU AT TERRACE BY MIX MIX
Acclaimed chef Ross Pangilinan hosts a Secret Menu Dinner this Saturday, July 25 (Friday is sold out), with a six-course ("trust the chef") menu of chef's distinctive fusion style. Each guest will receive a take-home surprise from the chef.  Social distancing protocol in place on Terrace's beautiful patio.
$75 per person; optional wine pairing $30, plus tax and gratuity. Guests will enter through Garden Terrace by Macy's and Champagne French Bakery Cafe and take the Bridge of Gardens to the restaurant.  Email eat@mixmixkitchen with questions or dietary restrictions.
Reservations via TOCK available between 6-8pm. Click here.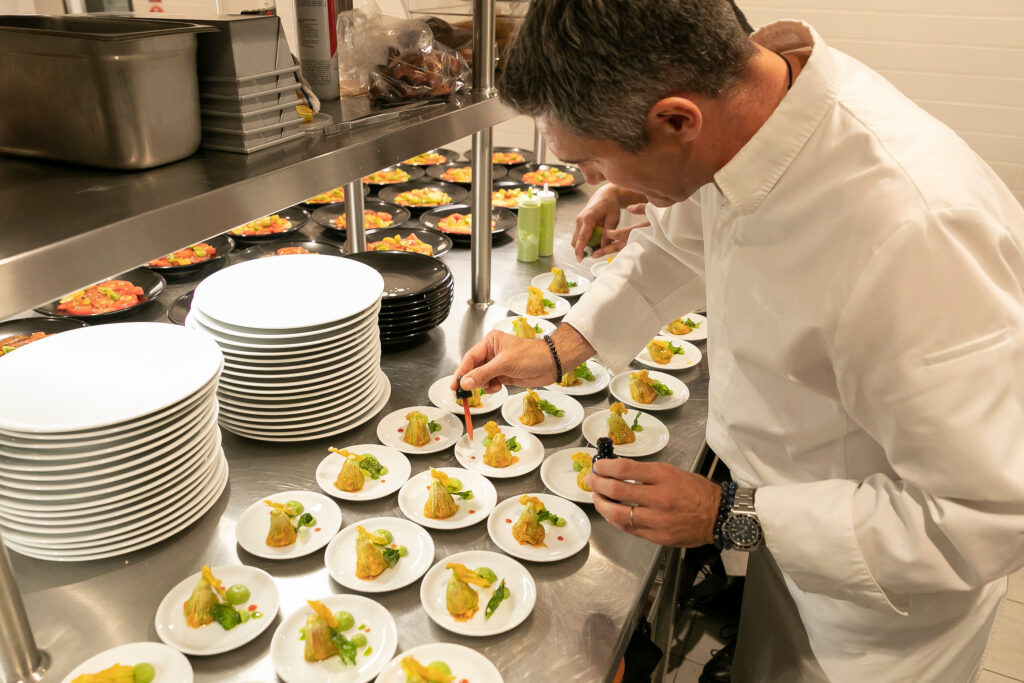 KNIFE PLEAT'S EXTRAORDINARY PRIX FIXE DINNER ON GARDEN TERRACE
Escape on a culinary journey Saturday, July 25, at 6:30 pm and experience Michelin-star chef Tony Esnault's appreciation for California's seasonal bounty in a six-course elevated menu. Dishes include chef's indulgent terrine with peach chutney, butter-poached lobster with Brentwood Farm corn and Crescent Farm duck with black Mission figs.
$175 per person; optional wine pairing $90, plus tax and gratuity. Al fresco dinner will take place on Garden Terrace. Park by Tiffany or Macy's and Champagne French Bakery Café.  For reservations: Click here. 
SOUTH COAST PLAZA RESTAURANTS WITH PATIO DINING & TAKEOUT
Water Grill
COSTA Contemporary Kitchen
Outpost Kitchen
VACA
The Hall Global Eatery
Seasons 52
Quattro Caffe
Din Tai Fung
Claim Jumper
Lawry's Carvery
Ruscello at Nordstrom
Morton's The Steakhouse
Antonello Ristorante
Royal Khyber Fine Indian Cuisine
Darya Fine Persian Cuisine
Mezzet Mediterranean Cuisine
Ruby's Diner
SOUTH COAST PLAZA RESTAURANTS WITH CURBSIDE PICKUP
AnQi by House of An
(patio dining coming soon)
The Capital Grille
Marugame Udon